Posted on by abarron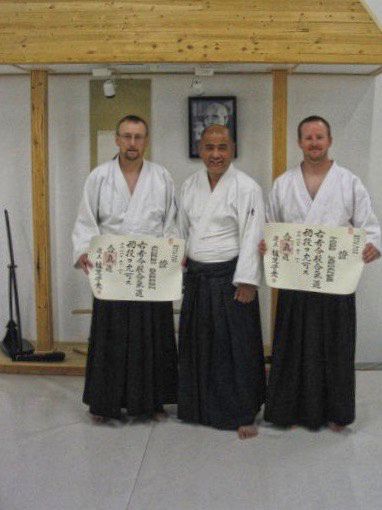 In my time at various dojos as a member, or as a visitor, it has come up numerous times as to what a black belt is, what does it represent and what it does not. In many cases it is viewed as a landmark of excellence and others as a starting point in ones understanding of the art and one's individual progress on a path.
In dojos I have practiced in the range of "technical expertise" has varied dramatically which used to puzzle me. In North America "the belt" has over time morphed into somewhat of a status symbol and goal for many practitioners but real value depends much on the individual and the rigour and or philosophy of the dojo/association.
"A black belt has only the meaning which you place upon it. It is, after all, only a belt, much better suited at holding a dogi together than holding together sociological constructs."